In order to utilize a YubiHSM 2 with full performance on a VMware vCenter/ESXi hosted virtual machine, it is necessary to change the USB controller of the virtual machine to USB 3.0/USB 3.1, even if the underlying hardware USB controller is USB 2.0. The virtual USB 3.x controller in VMWare ESXi is fully backwards compatible with USB 2.0.
To make this change, a reboot of the virtual machine may be required. Please complete the following steps:
Log into your vSphere Client if the server is managed through vCenter. If your ESXi server is not connected to any vCenter Server, access the server web UI and log in with sufficient rights to make changes to the virtual machine connected to the YubiHSM 2.

Select the virtual machine and choose Edit/Edit settings.

Check the USB Controller field, if this is set to USB 2.0 delete the USB controller by clicking the X option on the right side of the field.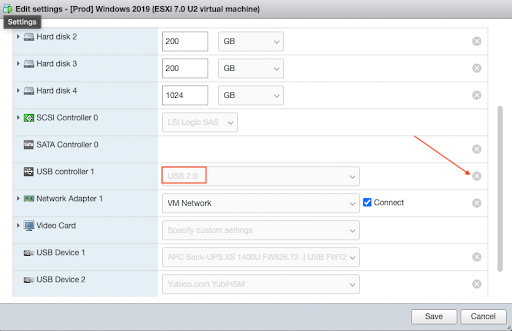 Click Add other device, choose USB controller.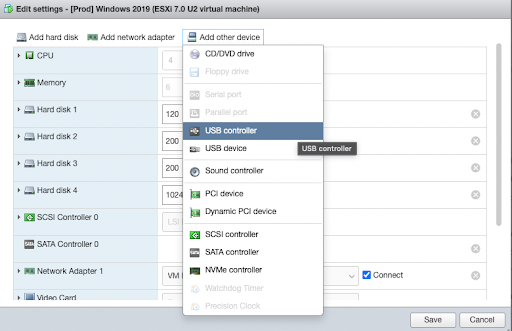 Ensure the new USB controller listed is now displayed as USB 3.0 or USB 3.1. Check the YubiHSM 2 is still listed as a USB device (titled Yubico.com YubiHSM), then click Save to apply the changes.

Restart the virtual machine if required. The ESXi host does not need to be restarted.